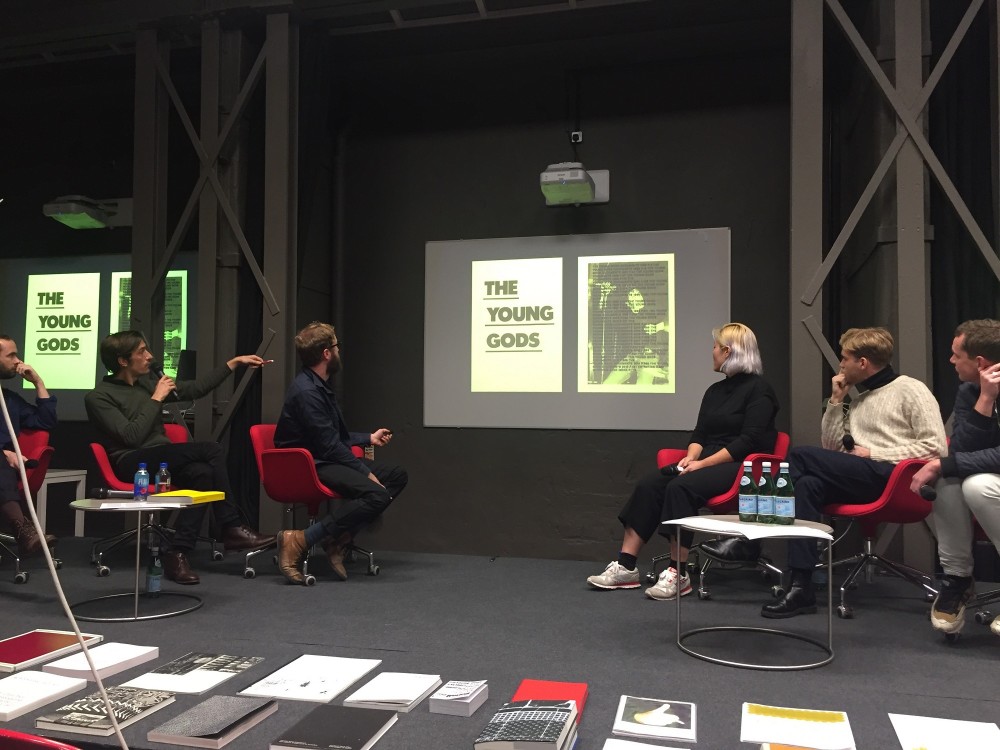 am[21]bit: The Most Beautiful Swiss Books 2017 - Behind the Book: An Evening of Talks
6th December 2018
6th December 2018
Share
On the occasion of the finissage of The Most Beautiful Swiss Books exhibition in London, an evening of talks will be chaired by Sam Thorne, around the theme of this year's catalogue 'Architecture of the Book'.
Vincent de Roguin and Nicola Todeschini will present their work on the wide-ranging archival volume documenting the 30-year success story of rock band The Young Gods from French-speaking part of Switzerland.
Jinhye Lee and Thibault Froissant will present a collection of redesigned Most Beautiful Swiss Books of 2017. This project was result of an assignment given by Julia Born during the 6 weeks residency in Zurich.
David Bennewith will share some insights as an ex-jury member.

Biographies:

Sam Thorne is the director of Nottingham Contemporary. Previously, he was artistic director of Tate St Ives. He is a contributing editor of Frieze and the author of School (Sternberg Press, 2017).

Vincent de Roguin is an artist, composer and writer who lives and works in Geneva.

Nicola Todeschini is an independent graphic designer based in Geneva who has teamed up with David Mamie since 2010. Their practice is mainly focused on editorial and cultural projects.
Jinhye Lee and Thibault Froissant are two students from the Gerrit Rietveld Academie. The project they will present was initiated as an annual six-week Rietveld residency in Berlin and Zurich in 2014, by Julia Born and Laurenz Brunner. Julia Born is a designer born in Switzerland and educated in the Netherlands, living and working between Amsterdam, Berlin and Zurich. Besides running her independent design practice focusing mainly on editorial projects in the cultural domain, she teaches at various international schools and universities.

David Bennewith is a New Zealand-born graphic designer and design researcher based in Amsterdam. He is the head of the graphic design department at the Gerrit Rietveld Academie, Amsterdam.

More Info:
Behind the book
The Most Beautiful Swiss Books