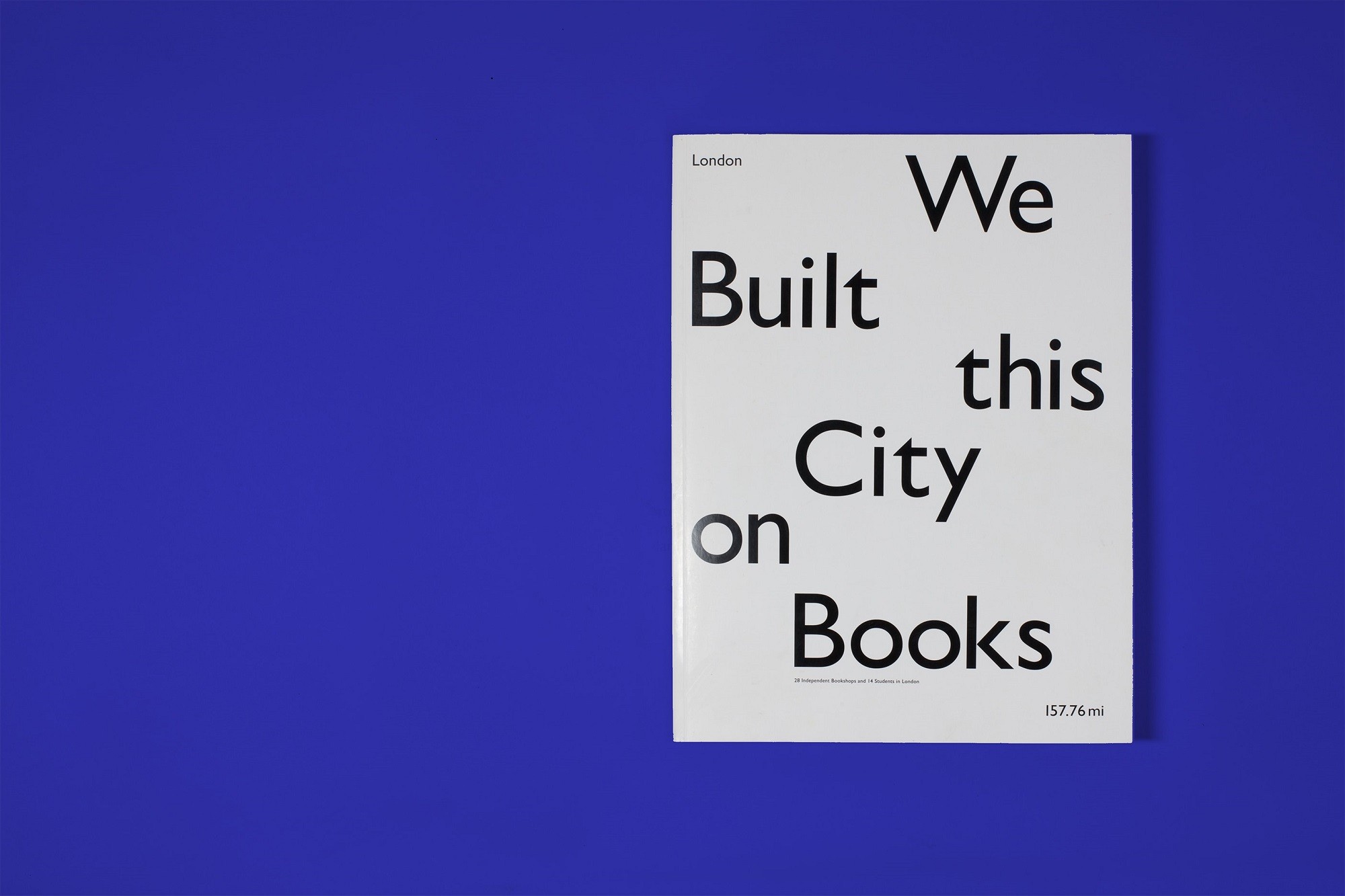 am[21]bit: WRAP YOUR HEAD AROUND LONDON_ FACHKLASSE GRAFIK LUZERN
6th September 2018
9th September 2018
Share
Private View 5 September from 6.00pm
What happens when a bunch of design students from ­Switzerland are let loose in London and asked to turn their impressions into creative work? This exhibi­tion presented ten answers from ten years and ten very different projects.
The Fachklasse Grafik Luzern is a full-time four-year course. An important element is a two-week excursion to London which forms the basis of an inter-disciplinary design and English language project. The students collect and create visual material and texts, focusing on one specific London theme which changes from year to year. Projects in the past have included The East in the West, Circle Line, The London Song Book, and Independent London Bookshops. Back in Lucerne, they embarked on a combined editorial and design task, bringing all the London work together in a book, published in a small edition.

This exhibition presented all books created in the past ten years as well as the results of this year's workshop on the theme "London Development Cooperation". The students were asked to observe the city from a neutral vantage point, interacting with 29 different locations. By intervening with visual alterations in the urban landscape the students will established new ways of thinking about the urban context, as well as capturing a city in constant flux. The variety of conceptual and technical approaches is remarkable, demonstrating a keen desire to experiment and think outside the box. Above all, the work on show was a heartfelt tribute to the inspirational life force that is London.
© Nora Zürcher, 2015