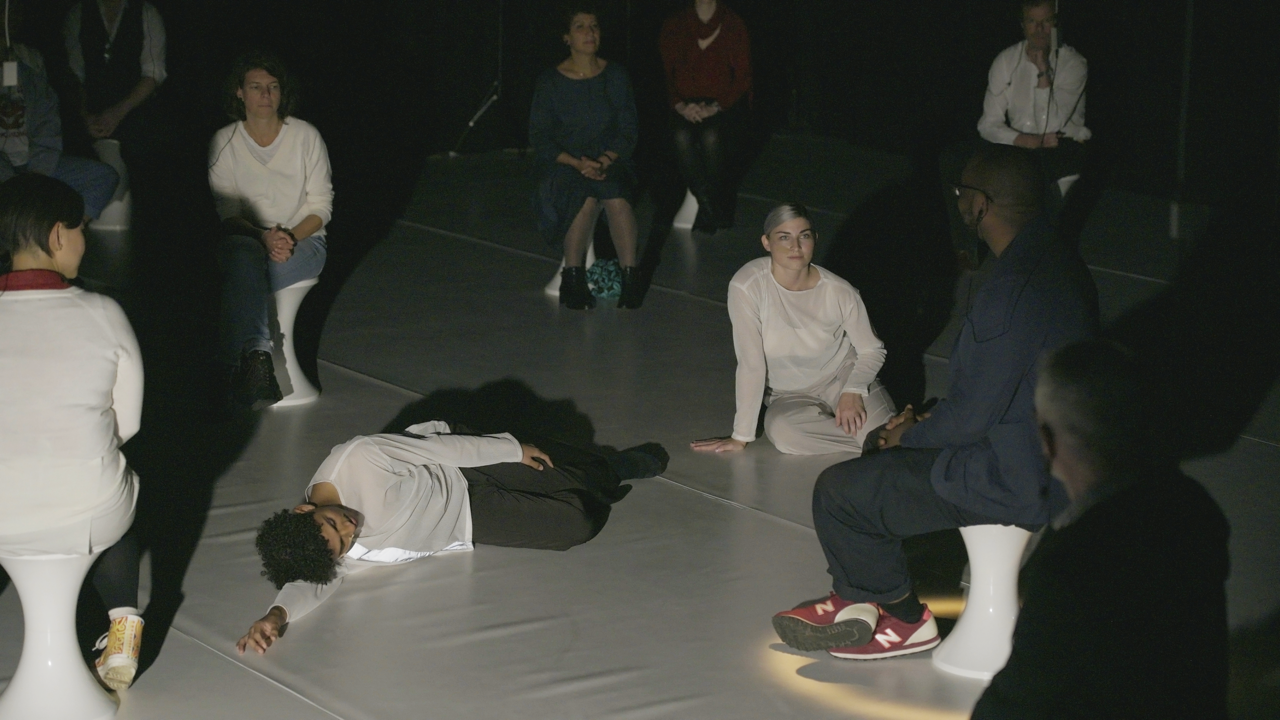 Body Intelligence Collective_ Digital Umbilical workshops
1st May 2023
31st August 2023
Share
This summer, Body Intelligence Collective ran a series of events and workshops with nurses and health professionals across the UK.
During multiple sessions, the company led participants through exercises offering a deeper connection with one's body; creative moments will be shared, where questions of empathy, care and connection with one another will be explored though movement and a technological set-up revealing our physiological responses to human interactions.
The workshops helped to highlight the emotional skills inherent to nursing, and facilitate better understanding of the day-to-day care that nurses offer and the support that is needed to enable the emotional aspects of care. By creating a space to breathe, explore and release, Body Intelligence Collective wants to better understand the concept of empathy and measure physiological reactions to human connection. In 2024, the learnings acquired during this workshop series will serve to create a new performative work.
On 31 August, Body Intelligence Collective presents the outcomes of their project. The event includes a live dance performance of Body Intelligence Collective's work Digital Umbilical, and a Q&A and panel discussion with the creators. Learn more and rsvp.