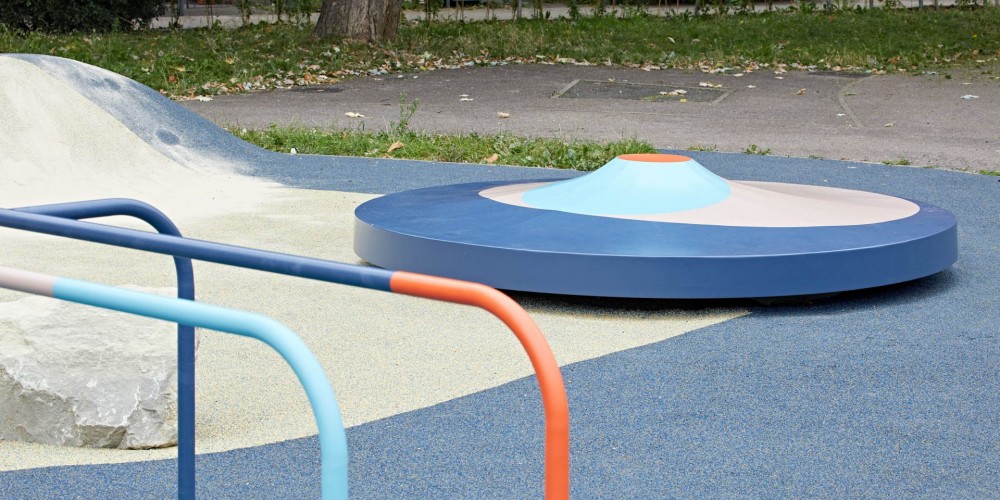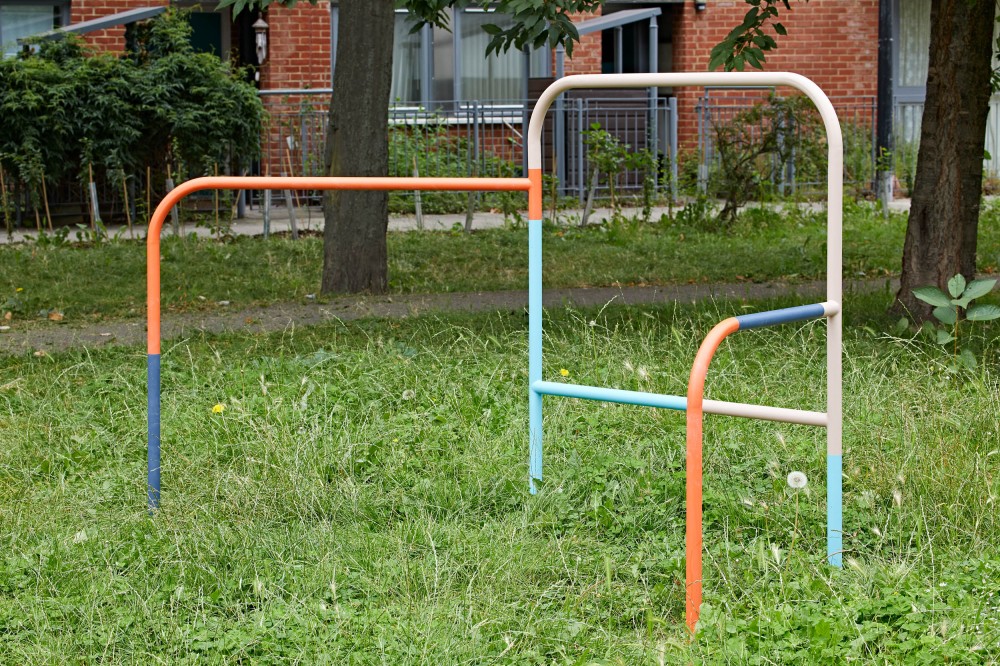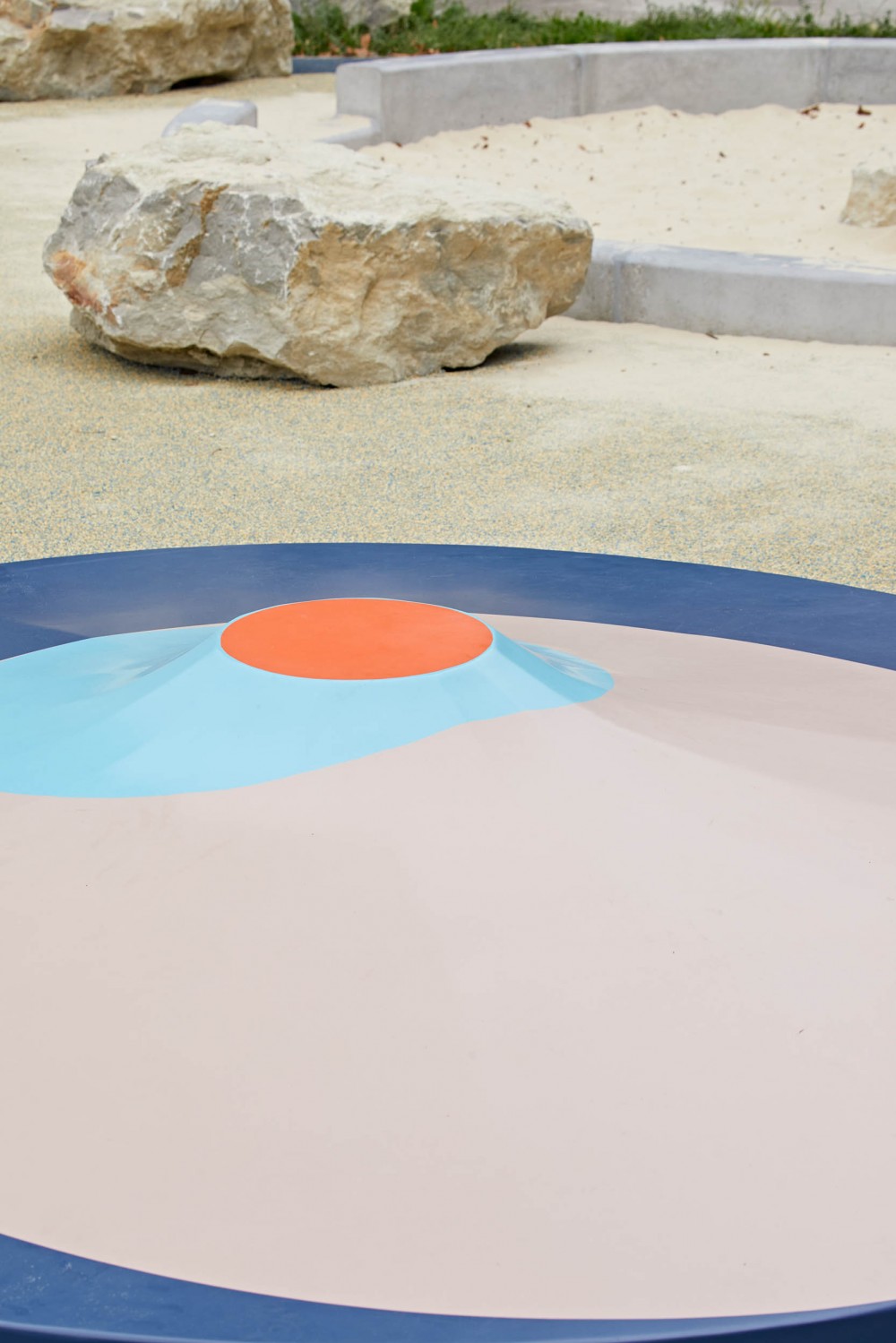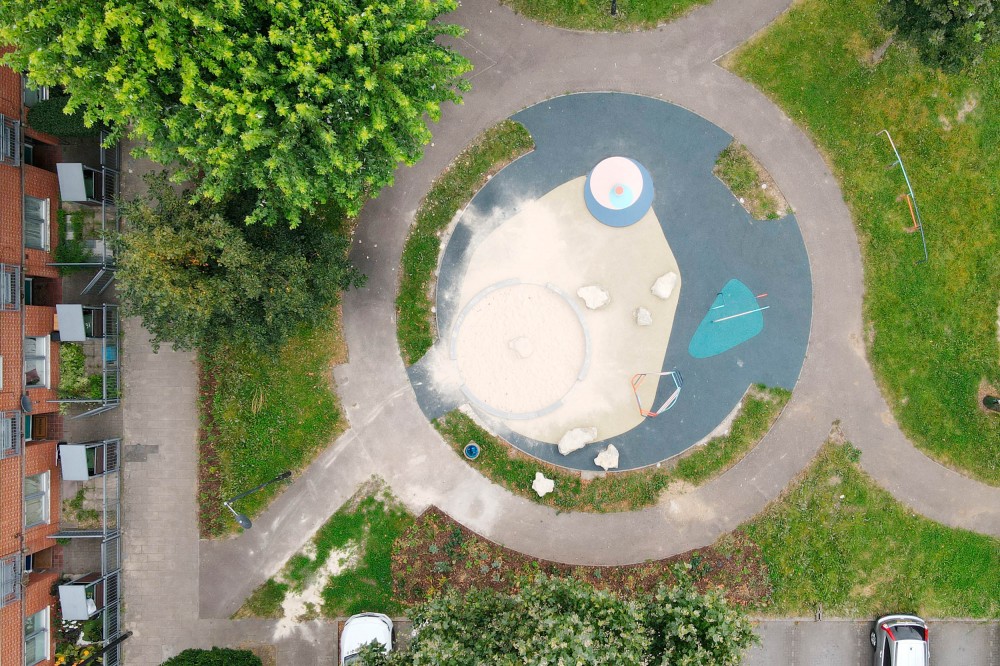 Céline Condorelli_Tools For Imagination
1st January 2022
31st December 2022
Share
Artist Céline Condorelli has designed a new playground for Elmington Estate in South London, featuring carousels, climbing structures and coloured surfaces. Developed over several months with children and residents, this inspiring and visually energising space for play is part of the South London Gallery's ongoing Open Plan programme of collaborations with neighbouring housing estates.
The project is co-commissioned as part of Southwark Council's Cleaner Greener Safer programme. Céline Condorelli will be showing her work at the South London Gallery exhibition 'After Work' from March to June 2022 alongside Ben Rivers and Jay Bernard.
Image:
Tools for Imagination, Elmington Estate, Andy Stagg, 2021. A playground for Draycott Close, Elmington Estate, Camberwell by artist Céline Condorelli.