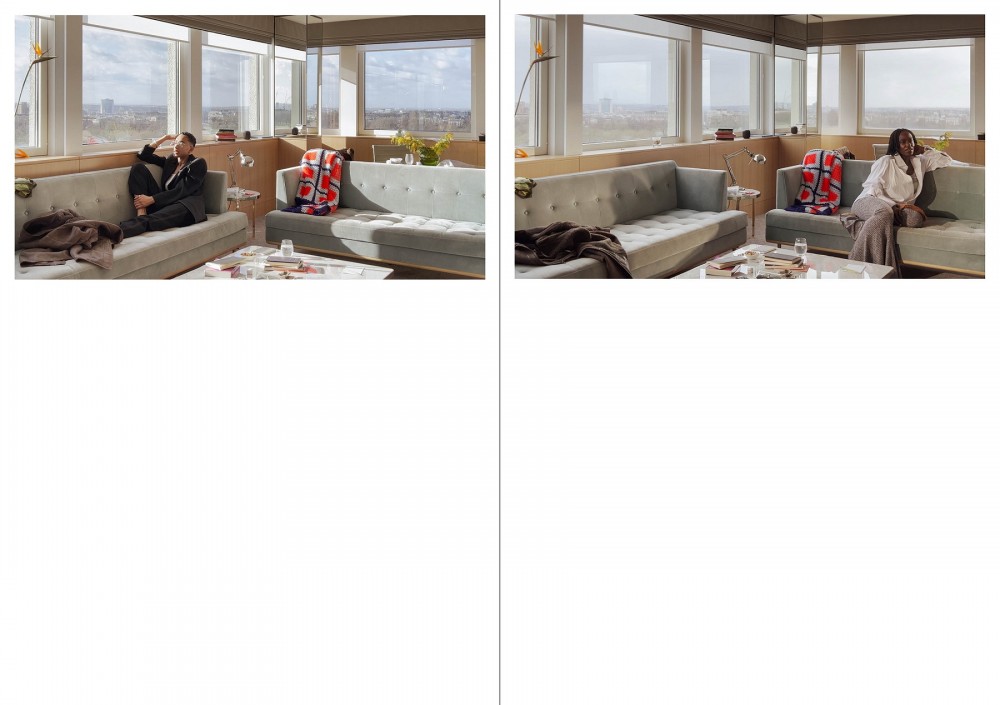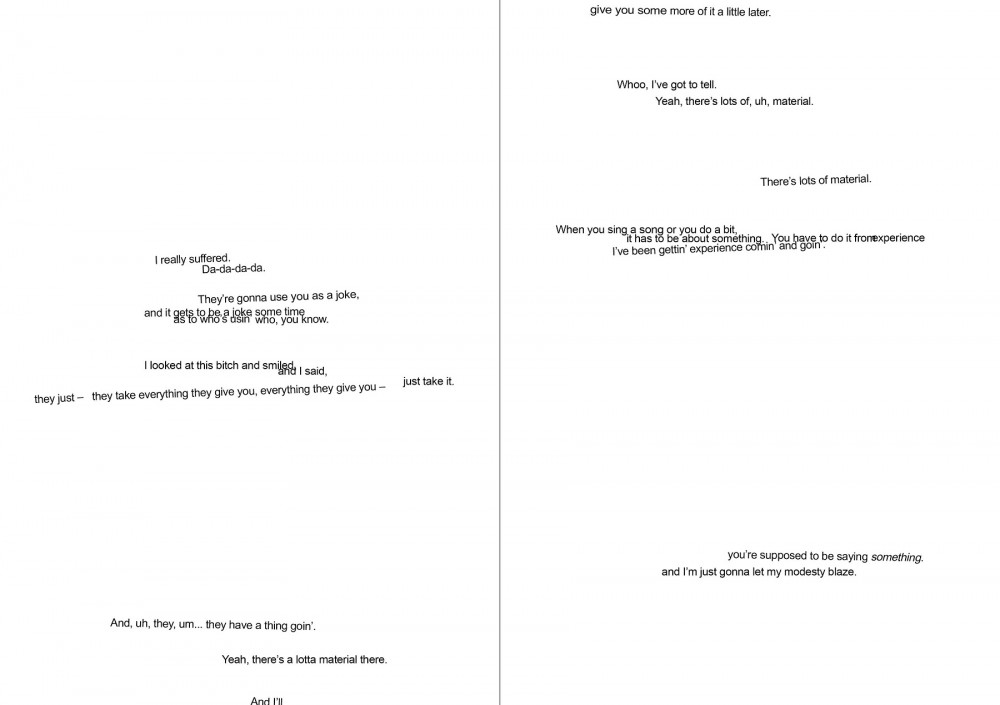 DEBORAH-JOYCE HOLMAN_ QUEEN FOR A DAY
1st August 2023
31st December 2023
Share
Queen for a Day is Deborah-Joyce Holman's debut publication, staging a conversation between two of the artist's films, Moment and Moment 2 (2022), and a work of cinéma vérité which they take as primary material: Shirley Clarke's Portrait of Jason (1967).
One 'queen' referred to in the title is Jason Holliday, the Black gay male subject at the centre of Clarke's film with whom Holman wishes to act in solidarity. Finding Jason captured by the extractive gaze and exhausting line of questioning of a white female director, Holman works to reproduce his words, rather than his image, placing them as looping samples of script in the mouths of two performers, Imani Mason Jordan (Moment) and Rebecca Bellantoni (Moment and Moment 2). The loop is intended to be liberatory, a way of paying homage to Jason's utterances via repetition, and to render them abstract and opaque, allowing the new script – included in this book as a series of textual interludes – to function as camouflage.
The publication contains extensive representation of Moment and Moment 2 as still images, added to which are installation views of the films' presentation at the ICA in London, schwarzescafé at Luma Westbau, Zurich, and Cordova in Barcelona. Following this a conversation between Deborah-Joyce Holman and Cédric Fauq elaborates on Holman's method, and suggests that there are parallels to be drawn between the cycle of oppression in which Jason is trapped by Clarke, and the way in which the contemporary circulation of images of Black people's suffering triggers a re-traumatising process of spectacularisation. Newly commissioned essays by Olamiju Fajemisin, Noémi Michel and Francis Whorrall-Campbell offer close analysis of Moment and Moment 2, opening up diverse ways of understanding Holman's aesthetic strategies and politics of representation via film history and decolonial and queer theory.
More information to come soon on the publication launch.
Image Credit: Deborah Joyce Holman