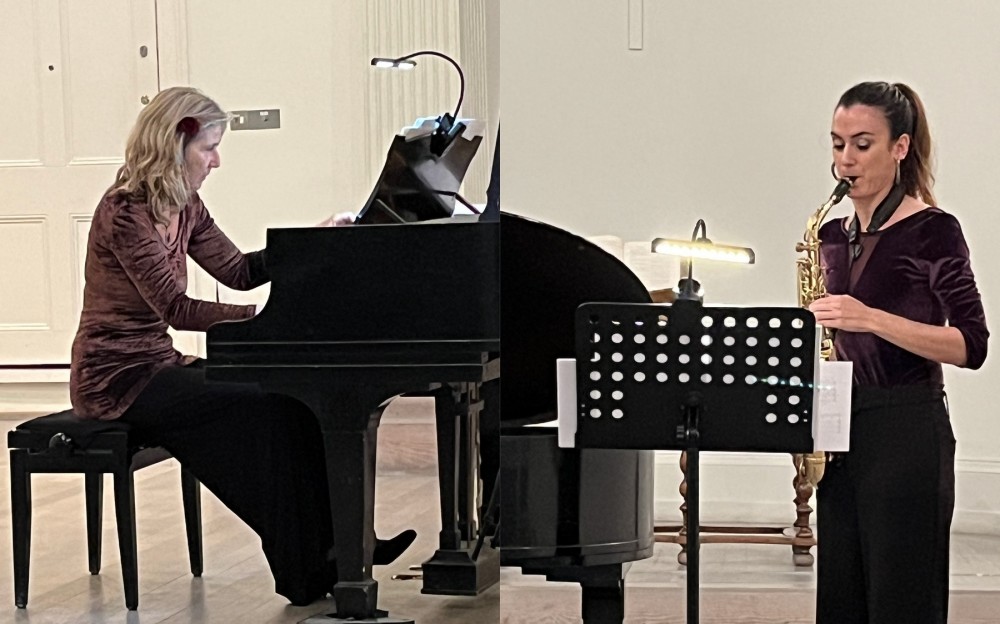 DUO URRESTARAZU-LENZIN_BASEL KOMPONIERT
22nd April 2023
22nd April 2023
Share
Swiss pianist Cornelia Lenzin and Spanish saxophonist Elisa Urrestarazu presented BASEL KOMPONIERT, a multifaceted album with new music by Basel-based composers Jost Meier, Anita Mieze, Balz Trümpy, Jacques Wildberger and Marcelo Nisinman.
The album was released in Switzerland in October 2022. Both the 'Sonata' for saxophone and piano by Jost Meier and the composition 'Samuel der Weise' by Marcelo Nisinman were written for the Duo Urrestarazu-Lenzin and premiered on 1 September 2021 in Basel. In the same programme they also present the première of a work by Swiss-Latvian composer Anita Mieze.
Duo Urrestarazu-Lenzin, BASEL KOMPONIERT, Swiss Church, London WC2H 9DY, 22 April 2023, 7.30pm. More information
All the composers in our programme have lived or are living in Basel. Some composers have international backgrounds and this reflects the multiculturalism of Basel, a city and region where immigrants make up 33% of the population. Basel Komponiert celebrates this wealth and we are proud to share our music abroad, honouring the works of composers such as Jost Meier and Jacques Wildberger, who have shaped Basel's cultural life over many years. – Cornelia Lenzin, pianist.
Photography by JAG, Andrés Gálvez, Panovision. ©Cornelia Lenzin