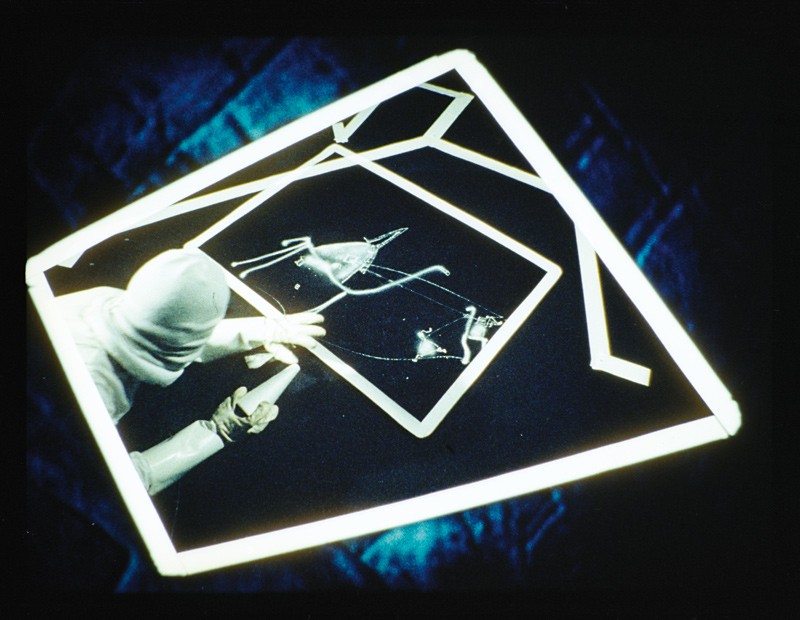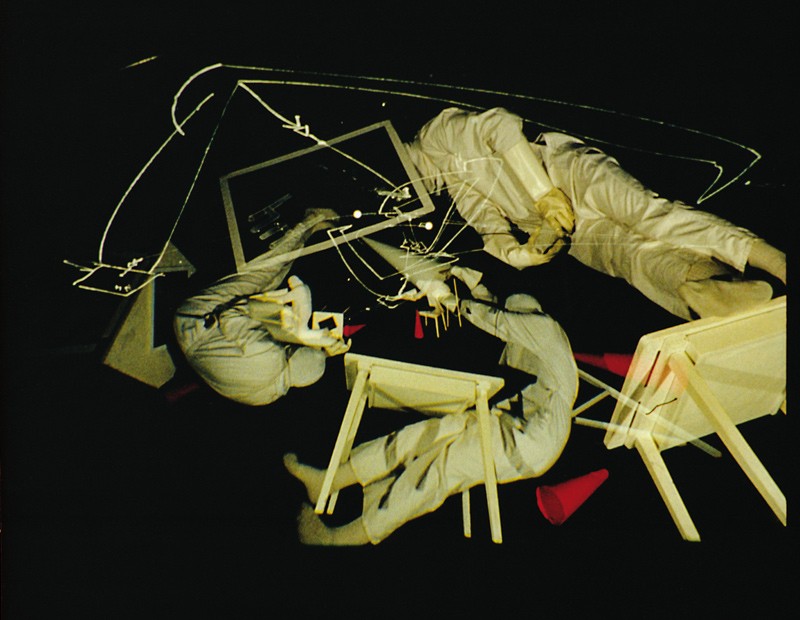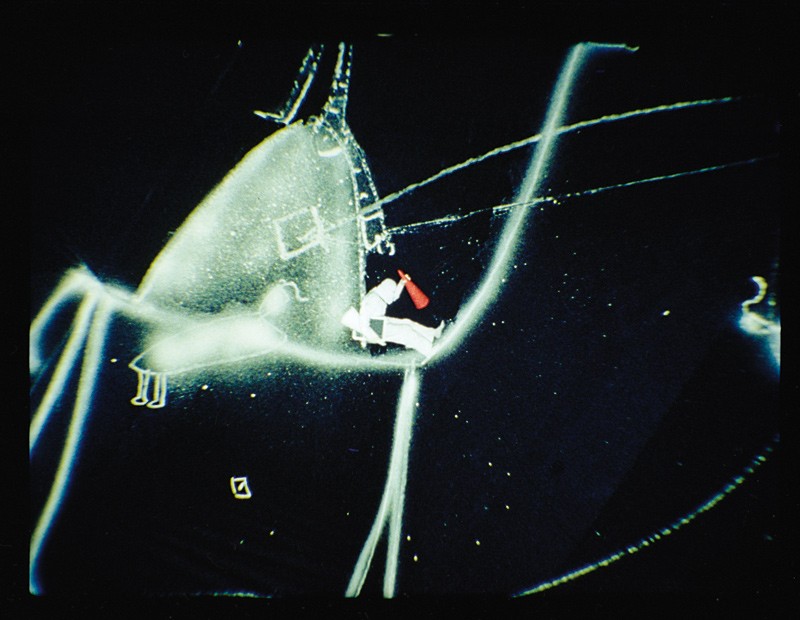 KLAUS LUTZ_ PERFORMANCES FOR SCREENS
10th March 2020
12th March 2020
Share
The enigmatic work of Klaus Lutz (1940-2009) lies somewhere between the meditations of a recluse and the fantasies of a utopian visionary. Reminiscent of Georges Méliès and Chaplin, and with overtones of both the Russian avant-garde and the Bauhaus, his films are mysterious mental landscapes in which a curious solitary figure – the artist himself – flies over imaginary cities and through interstellar space, interacting with signs and drawings, props and structures.
Shot almost entirely in Lutz's tiny East Village apartment in the 1990s and 2000s, the films – which harness performance, animation and intricate multiple exposure – speak to the earliest origins of cinema, while drawing on the legacy of twentieth-century performance work.
Curated by Lutz's friend and peer, artist Hannes Schüpbach, the films range from single-screen work to 16mm double-projections onto both a screen and a large white balloon, creating convex, circular images. Despite having shown worldwide, including solo shows in Zurich and New York, Lutz's work has never been screened in the UK.
A Projections touring programme by Tyneside Cinema.
Dates and venues
10 March, BFI Southbank, London, SE1 8XT
11 March, Pavilion, Leeds, LS1 6NU
12 March, Tyneside cinema, Newcastle upon Tyne, NE1 6QG
© Estate of Klaus Lutz