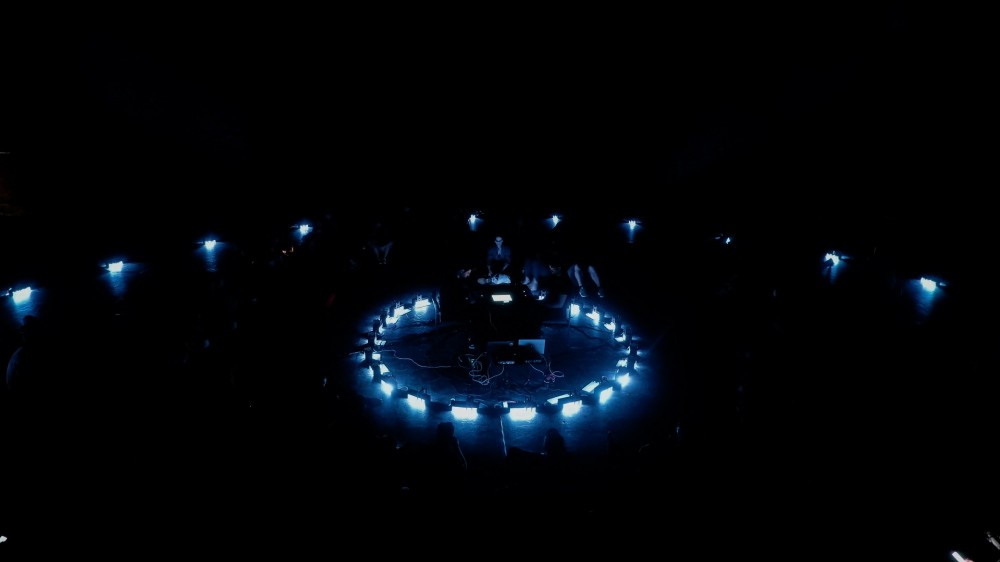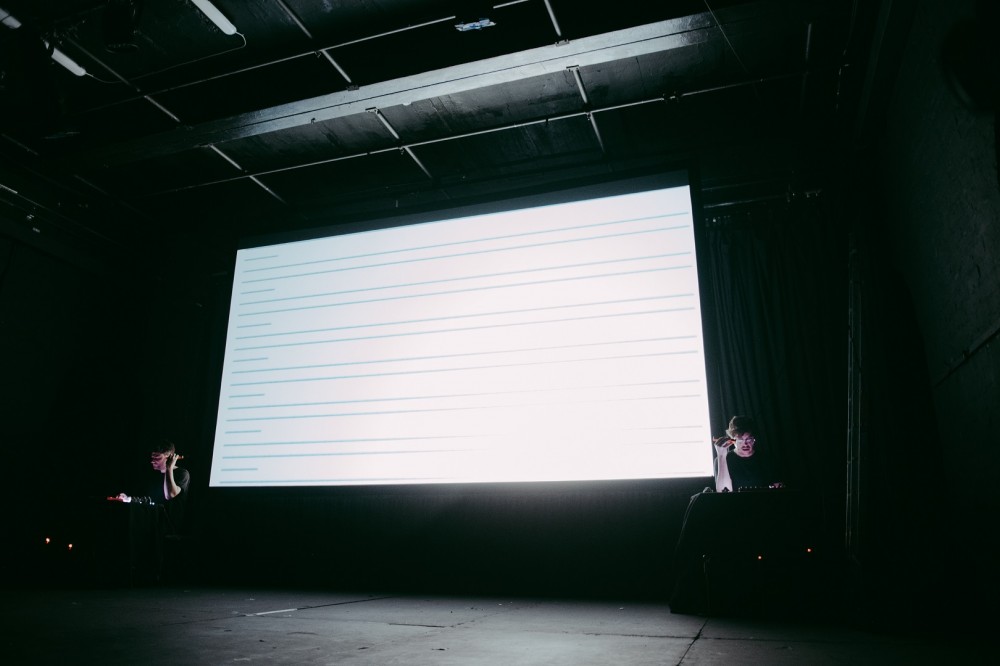 ReConvert_ Sonica Glasgow
10th February 2022
20th March 2022
Share
Swiss-based duo ReConvert work with the simplest of elements – the striking of a bell, plain white bulbs – as they reveal that even the most austere audiovisual apparatus has near-limitless potential. ReConvert performed twice at this year's edition of Sonica Glasgow – Cryptic's biennial festival for visual sonic arts.
Lecture About Myself, performed on Thursday 17 March, cheekily reclaimed the TEDTalk format, becoming both a lecture on cybernetics and post humanity, as well as an audio-visual piece for two musicians.
(ex)tension closed Sonica Glasgow 2022 on 20 March 2022. This audio-visual performance saw the two musicians explore percussion using striking bells and plain white lighting arranged in circles around the room.
(ex)tension © Siyao Li
Lecture About Myself © Neil Jarvie