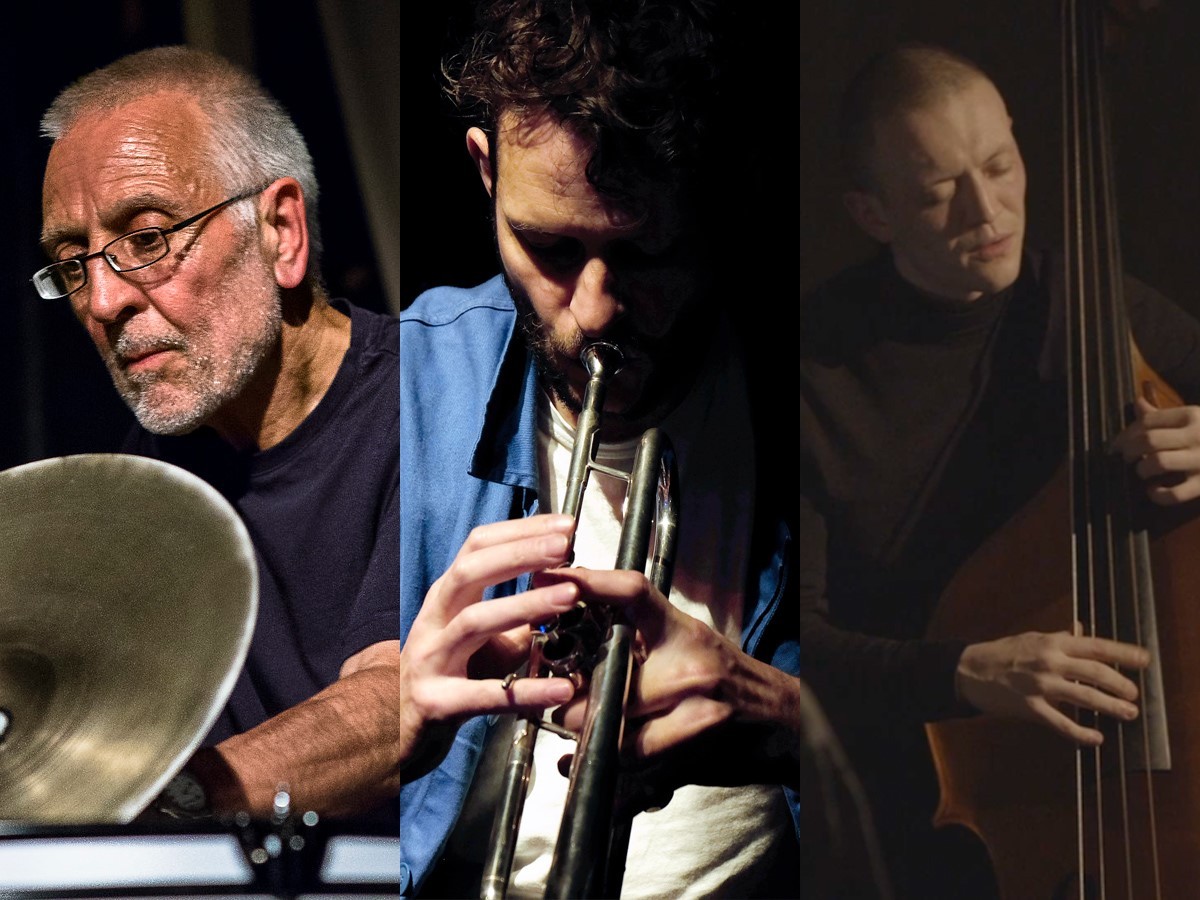 SILVAN SCHMID, TOM WHEATLEY AND EDDIE PREVOST
28th May 2023
28th May 2023
Share
This new trio brings together musicians from the London and Zurich experimental improvisation scene after their paths crossed multiple times in the UK and in Switzerland, through Eddie's long-running Friday night workshop at the Welsh Chapel in Southwark, and through various projects. Drums, trumpet and bass will converse during this special matinee performance.
Silvan Schmid trumpet
Tom Wheatley bass
Eddie Prévost drums
Silvan Schmid, Tom Wheatley and Eddie Prévost, Cafe OTO, London E8 3DL, 28 May 2023, 2.00 pm.