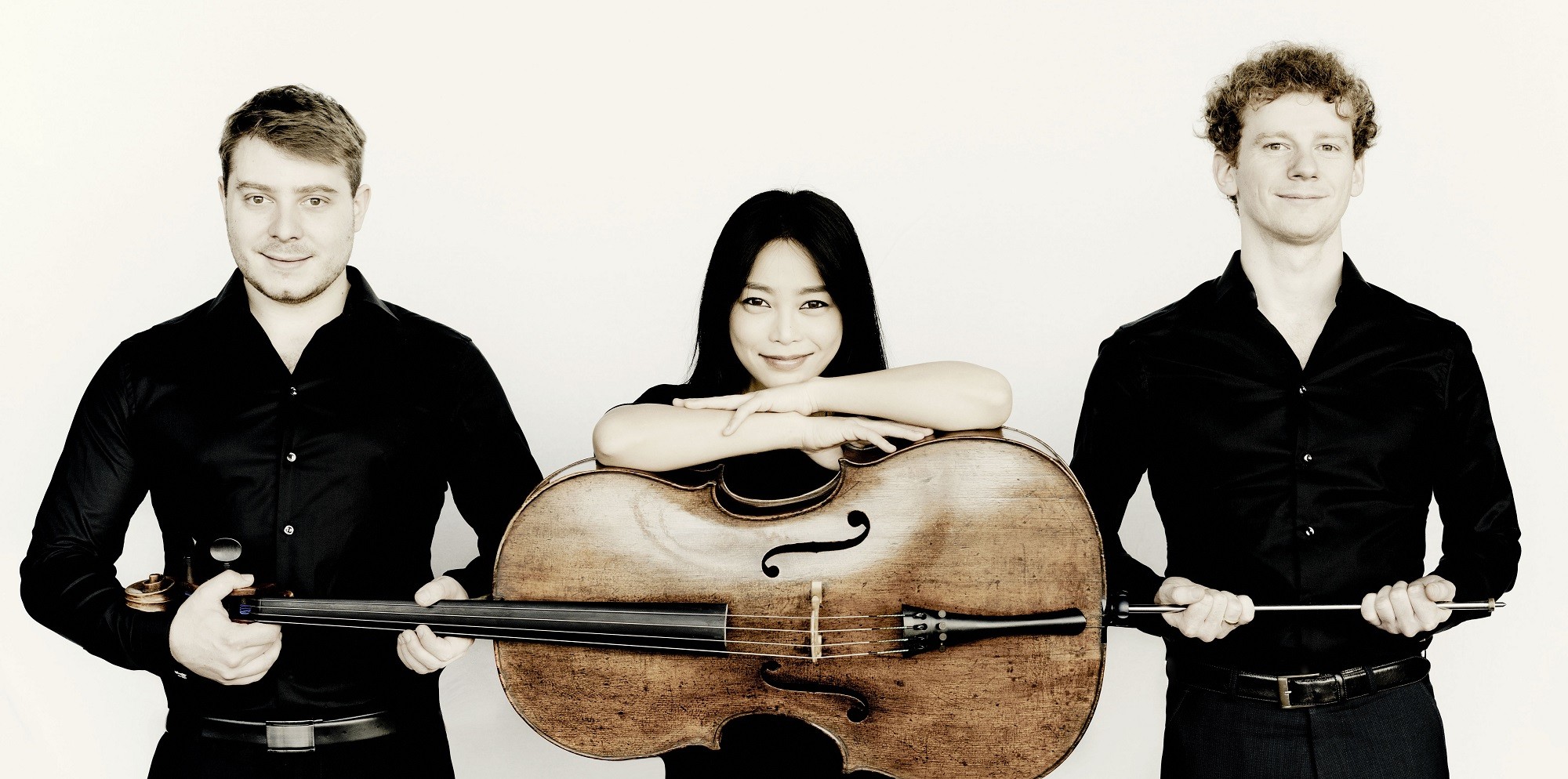 Swiss Ambassador's Award 2018 Concert Tour _ Orion String Trio
15th October 2018
19th October 2018
Share
The 2018 Swiss Ambassador's Award went to the Switzerland-based Orion String Trio, consisting of South Korean violinist Soyoung Yoon, German violist Veit Hertenstein and British cellist Benjamin Gregor-Smith. Their friendship and deep mutual musical understanding inspired them to form the Orion String Trio in Basel while continuing to pursue their individual solo careers. In addition to playing a concert at Wigmore Hall in London, the Swiss Ambassador's Award Tour saw them play concerts in Belfast, Cardiff, Edinburgh and Manchester. 2018 marked the 21st anniversary of the Swiss Ambassador's Award concert series. Initiated in 1998, the prize goes to promising young musicians to further encourage their musical career.
PHOTO © Marco Borggreve
Dates / Time / Location / Venue
Mon 15 October at 7.30 pm in Edinburgh - The Balmoral Hotel
Tue 16 October at 7.45 pm in Cardiff - Royal Welsh College of Music & Drama
Wed 17 October at 7.30 pm in London - Wigmore Hall
Thu 18 October at 7.30 pm in Belfast - School of Music, Queen's University
Fri 19 October at 7.30 pm in Manchester - Royal Northern College of Music
Teaser: 1st movement of Beethoven's op. 9 no. 3 in c minor
The 2017 and 2018 Swiss Ambassador's Award concerts are now available on SoundCloud
Supported by the Swiss Cultural Fund UK, Pro Helvetia (Arts Council of Switzerland), Migros Culture Percentage Talent Promotion, Presence Switzerland and Julius Baer International.