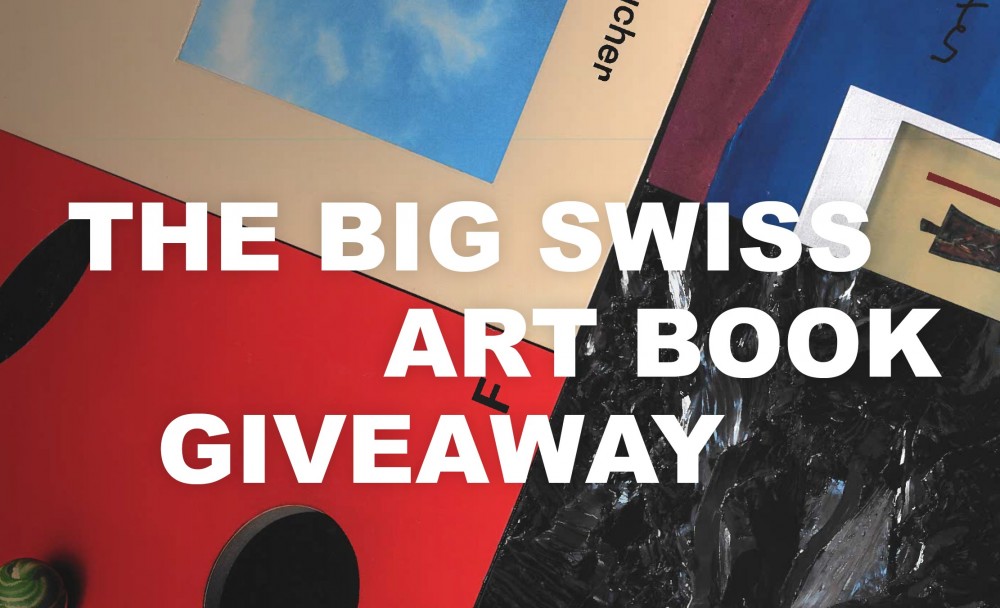 The Big Swiss Art Book Giveaway_VITRINE, Firtzrovia
5th July 2022
5th July 2022
Share
Art and design lovers are invited to join the Culture Department of the Embassy of Switzerland for a Swiss Art Book Giveaway at VITRINE, Fitzrovia. From architecture to art, from design to photography, high quality publications by various Swiss publishing houses and some of the Most Beautiful Swiss Books are waiting to find a new home.

In addition a selection of works, including works by Swiss artist Nicole Bachmann, will be on view at VITRINE's viewing room, promoting her performance as part of Performance Exchange 2022 taking place across London from 8-10 July.

Books can be acquired in exchange for a £5 donation. All proceeds will go to the Swiss Cultural Fund UK.
The Big Swiss Art Book Giveaway will take place on
Tuesday, 5 July 2022, 4.00 - 8.00pm at VITRINE, Firtzrovia, London W1W 7ES.
No RSVP, just turn up!