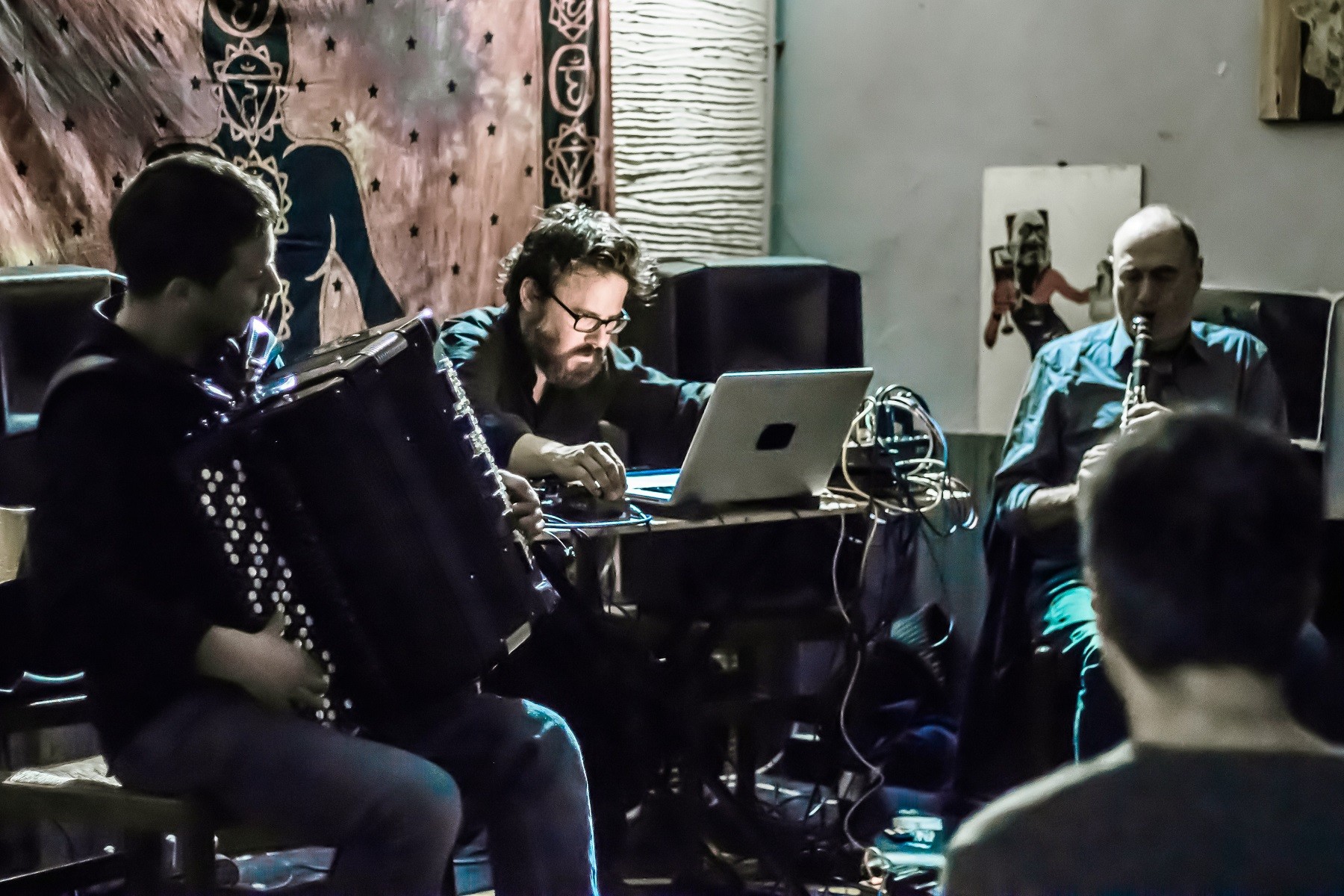 TRIO KOCH, KOCHER & BADRUTT
12th January 2023
13th January 2023
Share
Together since 2014, the trio Koch, Kocher & Badrutt consists of three major figures of the Swiss improvised music scene: Hans Koch (*1948) on clarinet, Jonas Kocher (*1977) on accordion and Gaudenz Badrutt (*1972) on electronics. They create subtle electro-acoustic improvised music, blending acoustic sources and electronics in a surprising way to make music full of unpredictable events.
12 January 2023 at Iklectik Art Lab, 20 Carlisle Lane, London SE1 7LG
The concert at Iklectik Art Lab London will also feature the second performance of the Phil Durrant / Marjolaine Charbin / Jackie Walduck trio and the world première of a new duo, Graham Dunning and Cath Roberts.
13 January 2023 at The Bee's Mouth, 10 Western Road, Hove, BN3 1AE (organised by Safehouse Brighton)
The concert in Brighton will also feature a duo performance by Luís Vicente and Olie Brice.
© Isabella Quaranta