CLOSE FROM AFAR
In April 2020, the Swiss Cultural Fund UK (SCF) launched the call for submissions Close from Afar. Through this initiative, the SCF supported a selection of artistic projects which aimed to bring art and culture to audiences despite the challenge of social distancing.
While all levels of society were affected by the COVID-19 pandemic, a high number of independent cultural practitioners found themselves in a financially precarious situation. As culture continued to be an essential part of our lives, the SCF encouraged artists of all disciplines to respond to the call for submissions by sending us projects which were accessible to audiences despite the challenges of social distancing.
With Close from Afar, the Swiss Cultural Fund (SCF) sought to support innovative ways of producing art and bringing culture to people in times of restricted mobility.
While the long-term consequences of this crisis for the cultural sector are not yet clear, we were forced to reconsider our understanding of what a cultural gathering or intervention could look like and how this could be brought to audiences and participants. Close from Afar sought to connect the UK and Switzerland but potentially also numerous other cultures and individuals by supporting projects that contribute to the aim stated above.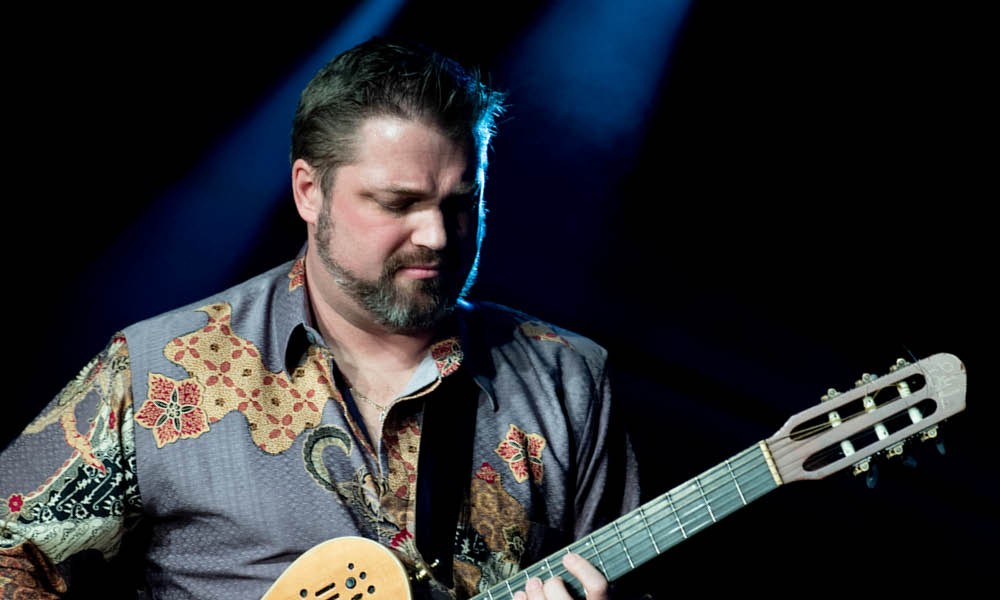 Nicolas Meier
Garden/Home Streaming Concerts
Following the outbreak of the coronavirus pandemic, UK-based guitarist, composer and producer Nicolas Meier launched his Garden/Home Live Streaming Concerts as a way to connect with his audience and to convey a taste of live music despite the restrictions brought on by the virus.
Inviting fellow musicians to play alongside him, the live streaming concerts cover musical genres such as Jazz, Flamenco, Tango, Middle Eastern music and more.
April 2020 - ongoing
Nicolas Meier ©Eric Humain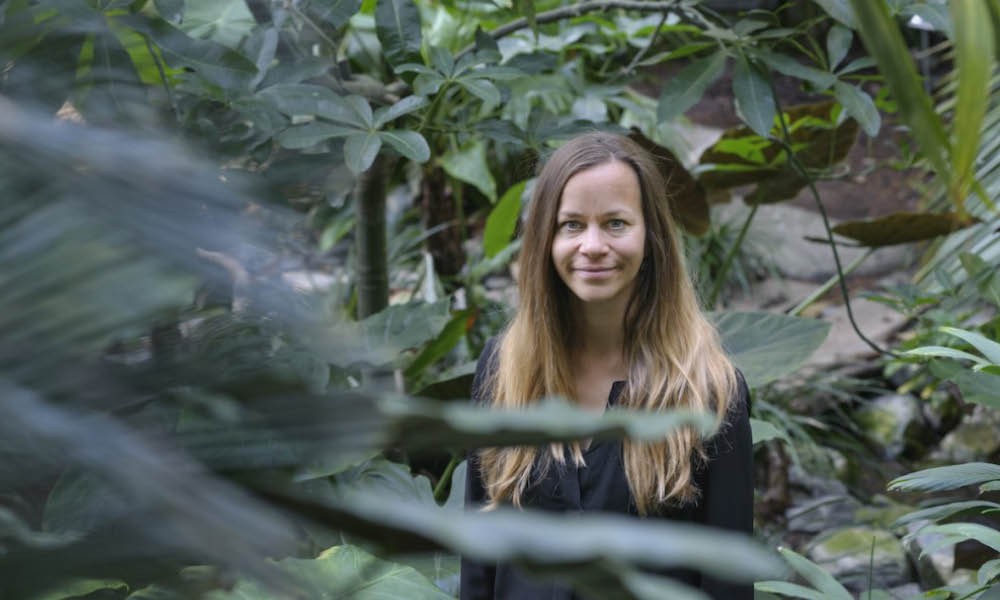 Seán Williams, Tabea Steiner and Raphael Zimmermann
Switzerland and the Art of Shutdown podcast
The British cultural critic Seán Williams, acclaimed Swiss novelist Tabea Steiner and former Swiss-Mobility student and teacher Raphael Zimmermann come together with readings and reflections on culture and coronavirus, Switzerland and the art of shutdown. Three creative voices turn to contemporary fiction and the classics, against an aural backdrop of 'little Switzerland' in Yorkshire and the rush of the River Aare in Bern.
Published on 1 September 2020
Tabea Steiner ©Markus Forte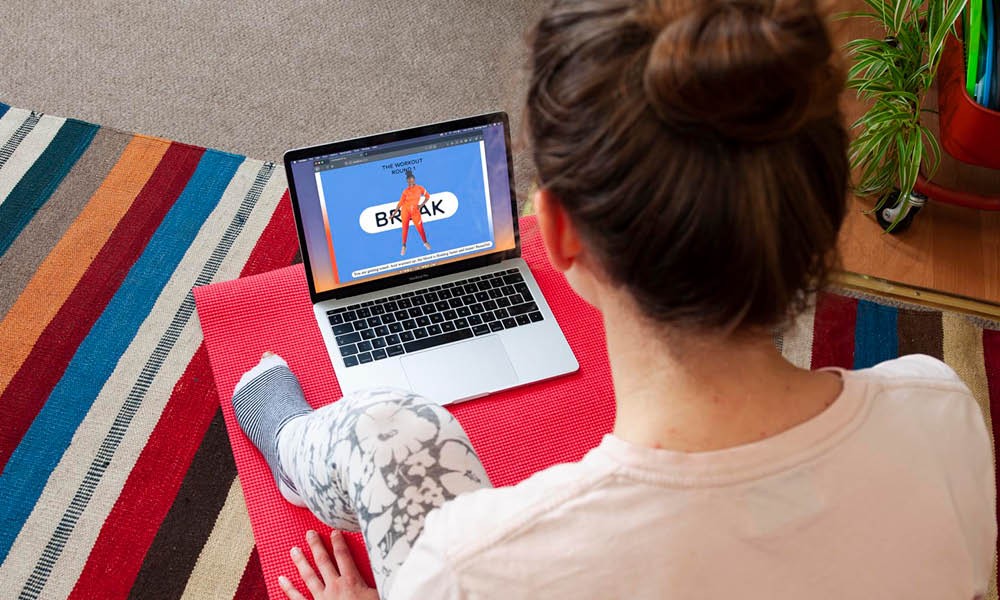 Jeanne Tullen
Theworkout.ch
Theworkout.ch explores the current potential of online tutorials as triggers for physical interactivity and performability. Presented as a website offering a range of interactive workout tutorials, theworkout.ch is in fact an experiment, developing innovative ways of physically engaging with digital mediums. It plays with the willingness of the user to perform to its screen; the more the user engages, the more the website gives.
©Jeanne Tullen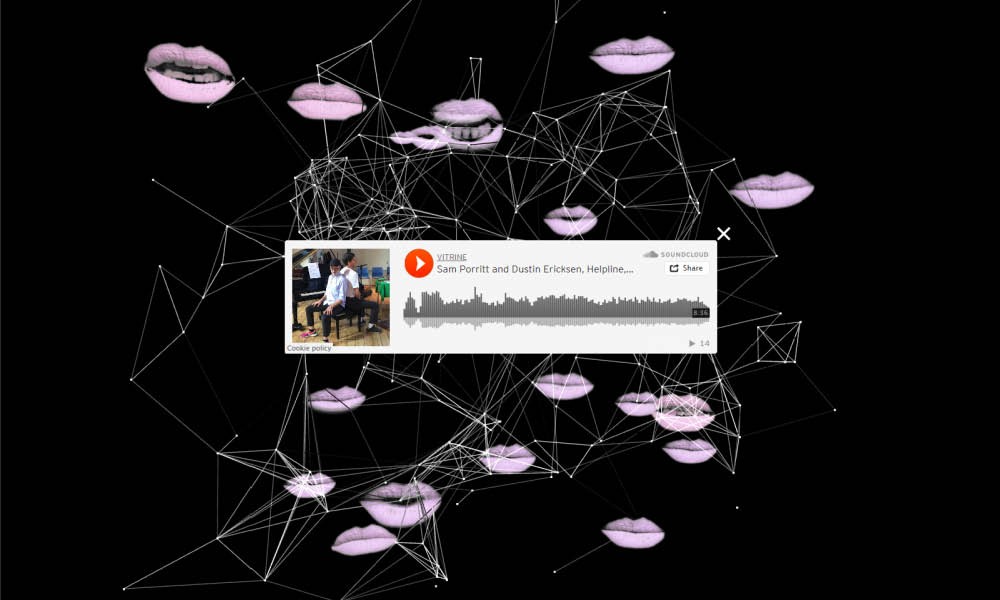 VITRINE Gallery
10th anniversary exhibition
Sounding Off 2.0
For Basel and London based VITRINE Gallery's 10th anniversary exhibition Sounding Off 2.0, a new programme was created which celebrated their continued commitment to creativity and their support for emerging artists. New collaborators were commissioned to produce and stage new performative digital work online, alongside artists who have worked with VITRINE Gallery over the years. The digital group show includes works by Swiss artists Nicole Bachmann, Sam Porritt and Sophie Jung.
8 August – 7 November 2020
Photo: "Sounding off" website, Sam Porritt and Dustin Ericksen.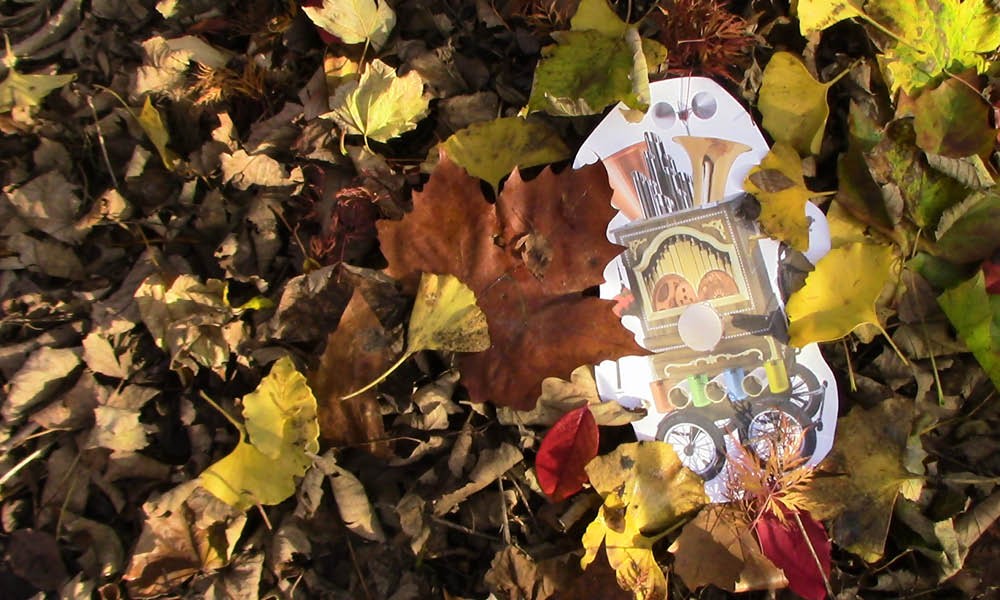 Benjamin Fröhlich
The Magic Barrel Organ
London-based actor and musician Benjamin Fröhlich translated and adapted the Swiss German theatre fairy-tale 'Die Zauberorgel' by Jörg Schneider and Emil Moser as The Magic Barrel Organ, an English alternative Pantomime. A cast of professional performers, kids and amateurs in both the UK and Switzerland created a remote video version, which will be available digitally to promote the theatre version, produced by Newsroom Theatre Company.
The full play was released in late December 2020
©Benjamin Fröhlich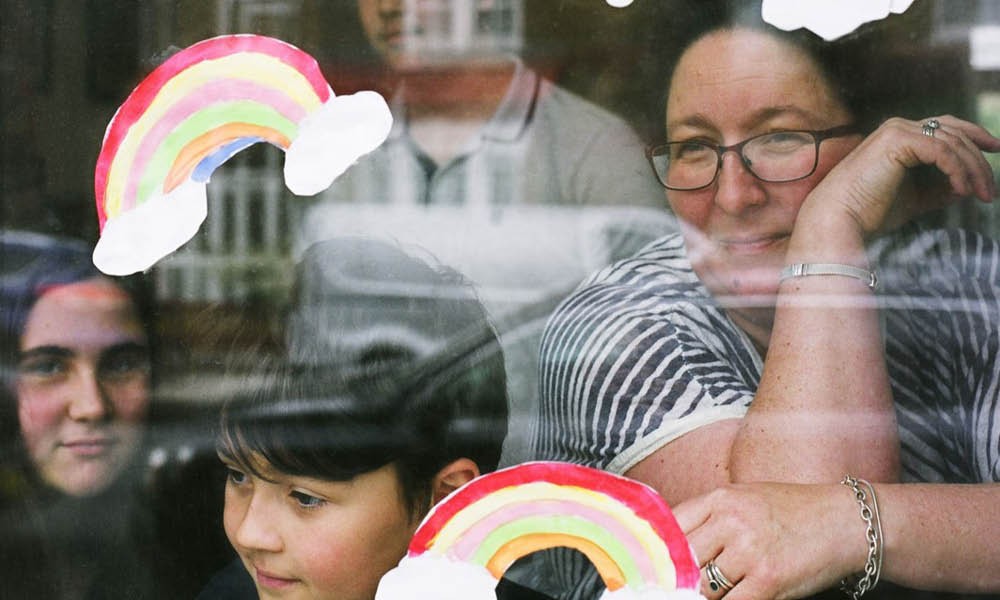 Carole Evans
Through the (Looking) Glass
Through the (Looking) Glass is a series of photographs Carole Evans took of her neighbours through their windows during lockdown. Evans documents how lockdown inspired a community on her street. On the photographs she took, reflections of the outside world merge with the inside space. After creating a small outdoor exhibition on her street in August 2020, Evans created a print publication capturing the images she took during the first lockdown.
Outdoor exhibition, August 2020
©Carole Evans