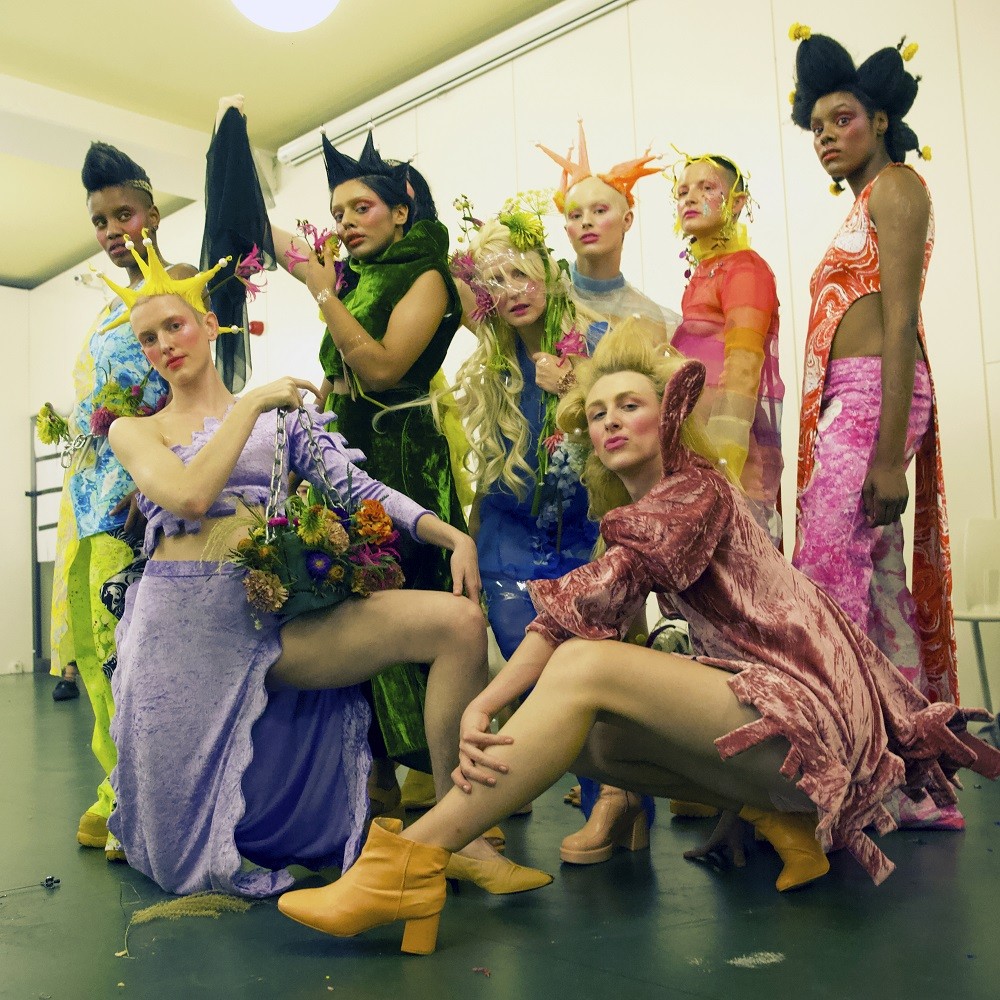 Livia Rita
Visionary singer, designer and artist
December, 2018
Livia Rita, as a Swiss artist, musician, performer, publisher and fashion maker, what made you choose London as the place in which to realise your creative vision?
Originally I went to London because I wanted to study musical theatre and perform in the West End. But life led me along a different path and I am thankful for that. I ended up staying in London because the buzz and the extremities of the city really attracted me. London was at times challenging, but I love being challenged. It makes me really understand what it is that I want to invest my time in. Moving to a new place also allowed me to reinvent my identity – or rather offered freedom, inspiration and space to even go on this search for who I really am and want to be. London is in many ways the complete opposite of Obertoggenburg, a remote valley in the mountains in which I grew up – it's quite refreshing to be liberated of the past, the habits one adopts, the morals one grows up with.
In 2018 the Swiss Cultural Fund UK supported two of your projects: the Queer Fashion Show which took place at the V&A Museum of Childhood, and Livia Rita and Gang at Grow Hackney. Can you tell us more about these projects and about how they came to fruition?
For the London Queer Fashion Show, I created a small collection for each of the songs in my forthcoming album. The clothes will be used for the music videos, as well as for the photos in the lyrics-art book which I will release alongside the album. I love fashion, I even studied it for a year, but then other interests became more prominent. And now I'm coming back to it!
The London Queer Fashion Show was about giving a platform to underrepresented humans. It celebrated queer culture, new femininity, femmes – and it was just wonderful to see my beloved gang of witches wear the clothes I created!
For the concert at Grow we created an immersive and unique set design in which we shot the video to one of my songs. Later in the evening it became the stage for the concert. My collaborators, my witches, were part of both the music video and the concert. It's really fun to create unique shows, and worth the effort especially when working in a collaborative way.
You performed at a number of reputable London institutions such as the V&A Museum of Childhood this year and you have been chosen for the Barbican Centre's Open Lab showcase for emerging artists in 2016. How did you manage to gain a foothold in the competitive creative environment of London?
It very rarely happens that a venue or institution approaches you. I always had to ask and bug people, but in the case of the V&A they actually did approach me! Of course I felt very flattered, it's lovely to just get given an opportunity. The organisers of the event heard of me through people I've collaborated with in the past. I have built up a rather large network of fellow artists and I am always hungry to meet more. It is heartwarming and inspiring to have a community around you that values and supports you in your vision and it also generates a lot of new opportunities.
In regards to the Barbican Centre's Open Lab showcase, I attended a few of their workshops and made sure to talk to the organisers of the event. I had to get out of my comfort zone sometimes and be persistent - a little bit stubborn even – to make things happen. That's also how I found my mentor Lea Anderson, or also Lindsay Kemp who unfortunately passed away this year. I approached Lea after a show she did at the V&A. It took quite a bit of convincing myself. Lindsay was impossible to find, I had to phone some organisers of workshops and theatre people in Italy, digging out my poor Italian skills, to get the contact of his assistant. It always takes a lot of time and double the effort being from abroad, but when things work out it's well worth it.
You are currently working on your debut album which should come out in early 2019.
Can you tell us a little bit about what to expect?
I'm creating an entire little world that one can escape into and live in for a bit. It's an album about my journey from the past, to the present, and ends with a kick-off into the future. I hope it empowers, energises, inspires, moves.
Generally speaking, 2018 has been the year of action, of realizing ideas I have been breeding for a while. A lot of the work has happened hidden away in the Swiss Alps, in an attic, a self-made studio. 2019 will be the year of sharing the work I have been doing. I look forward to receiving responses and to stepping into a dialogue. What I look forward to the most is starting to work on new ideas – on a second album. I also look forward to living a bit more again, to reinventing myself and coming up with new thoughts!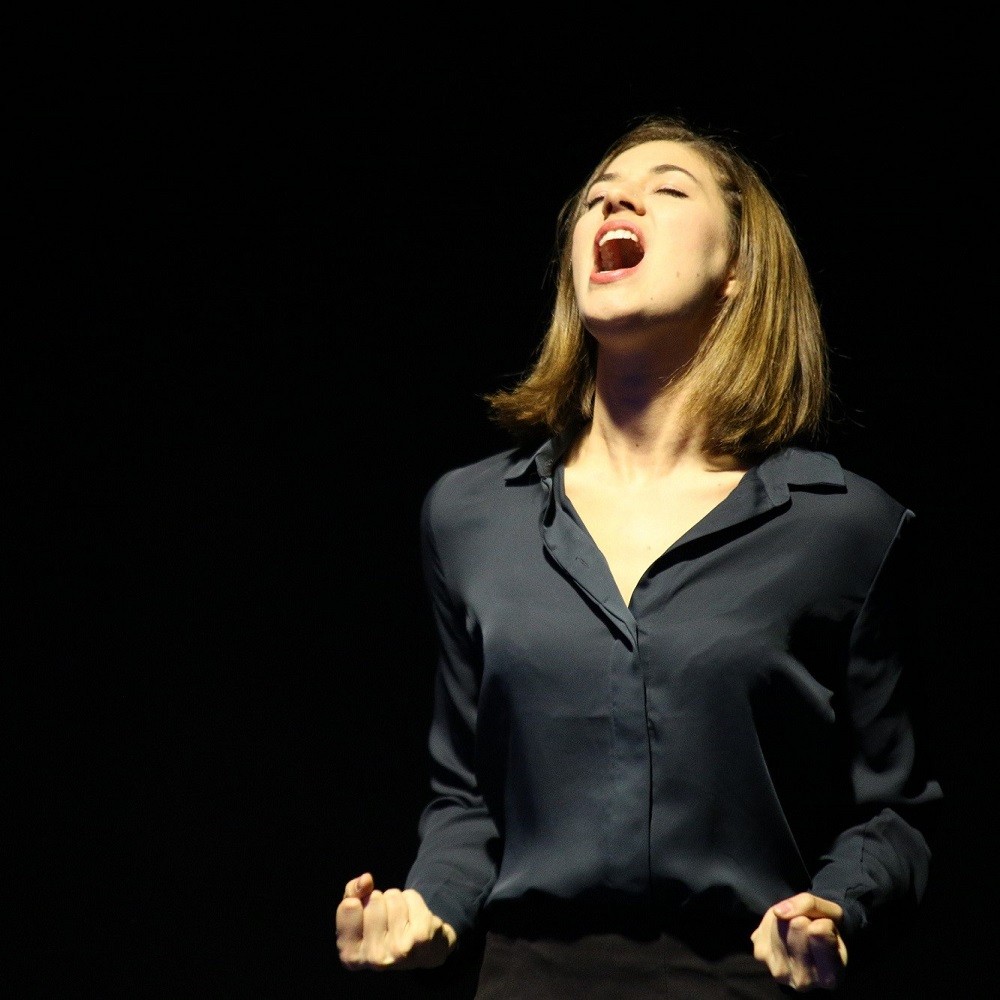 Elsa Couvreur
Co-founder of Woman's Move
December 2019

Woman's Move, the contemporary dance company you co-founded together with Iona D'Annunzio and Margaux Monetti, performed The Sensemaker and Drop the Gogo at this year's Edinburgh Festival Fringe. How did your participation in the Festival come about what was the experience like?
Rough and beautiful! As a company we have never experienced something so intense. It was a crazy experience in many ways, with a lot of ground to cover and many things to manage simultaneously. The amount of work that was necessary to organise the tour was considerable. A lot of work had to be done on a daily basis in addition to the actual performances. Promoting the show took up most of your days, then we had to get ready to perform in the evening.
It was also a really nice experience as we had the opportunity to meet a lot of talented artists, see some great shows, simply enjoy ourselves and soak in the atmosphere of the city. Performing every day, nine days in a row was challenging, but it showed us how we had to work as a team to maintain the quality of the shows. We got really positive feedback from the audiences and received great reviews, which definitely helps in keeping the energy and the spirits up despite the long working hours!

In The Sensemaker, we watch one woman's struggle with the overwhelming effects of technology and bureaucracy. Drop The Gogo deals with our dependence on appearances and our vulnerability to the gaze of the other. What made Woman's Move choose these two pieces for the Fringe Festival and what do they have in common?
Both pieces were originally performed together as a double bill, at the Théâtre de l'Abri in Geneva, in April 2017. They tackle the same topics: the difficulty in finding a job that you like in a saturated work market and the feeling of being nothing but a number in our complex and interconnected world. There's a very specific use of musicality and theatricality that you can find in both pieces, creating a distinct atmosphere throughout both performances. Both pieces use humour as a means to criticize some aspects of our society and this seemed to resonate well especially with the Scottish audience.
What are Woman's Move's prospects for 2019?
Iona D'Annunzio recently presented her piece Gender Cubicles at the University of Geneva and we will be presenting it again next year in March. It is an in-situ project, created especially for the building of the University. We will also be performing again in London and Paris. Hopefully dates and venues will be fixed in early 2019.

Finally, Woman's Move mentioned that the name of the company is an allusion to the expression 'a woman's touch'. What does 'a woman's touch' mean to you?
It can mean many things and that's what we like about this reference! Mainly, the name Woman's Move was chosen for the very simple reason that the company was co-founded by three women. Of course, the way we experience the world is informed by aspects such as gender and finds its refection in our artistic practice. Thus, our experience as women influences our artistic take. The idea of an evolution from the expression 'a woman's touch' to a 'woman's move' – implying dance of course, but also the idea of a collective 'movement' - was certainly present when we chose the name.
As in most professional sectors, it's still complicated for women to find their place and evolve as artists. In the world of dance there are more female dancers, however women continue to be under-represented amongst choreographers, festival directors and other positions which involve artistic direction. Women artists are often called female artists as if 'female' was a specific form of art. Rather than trying to avoid this labelling that we knew we'd eventually see ourselves confronted with, we decided to embrace it in an ironic way. We also enjoy the fact that our company's name brings up all these topics!