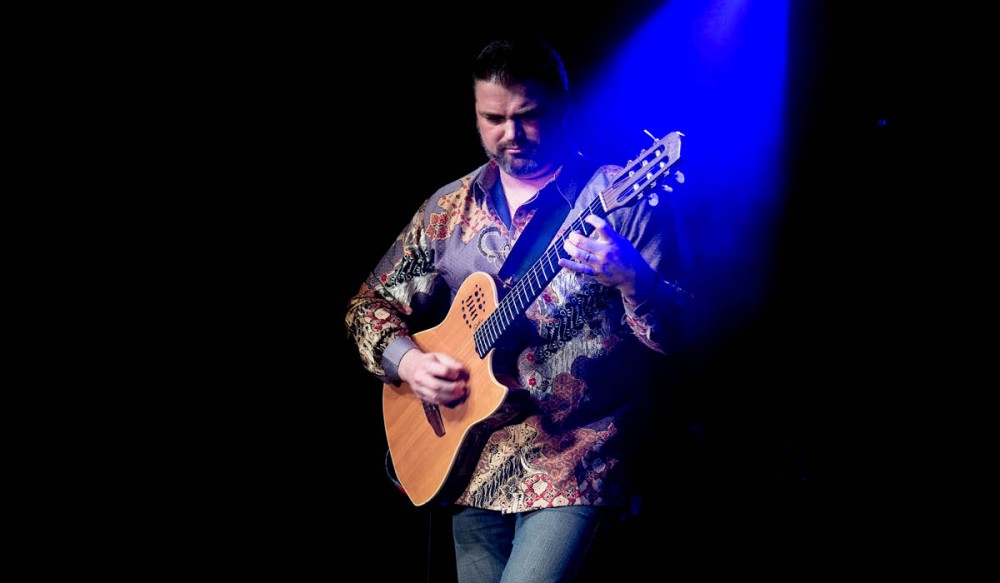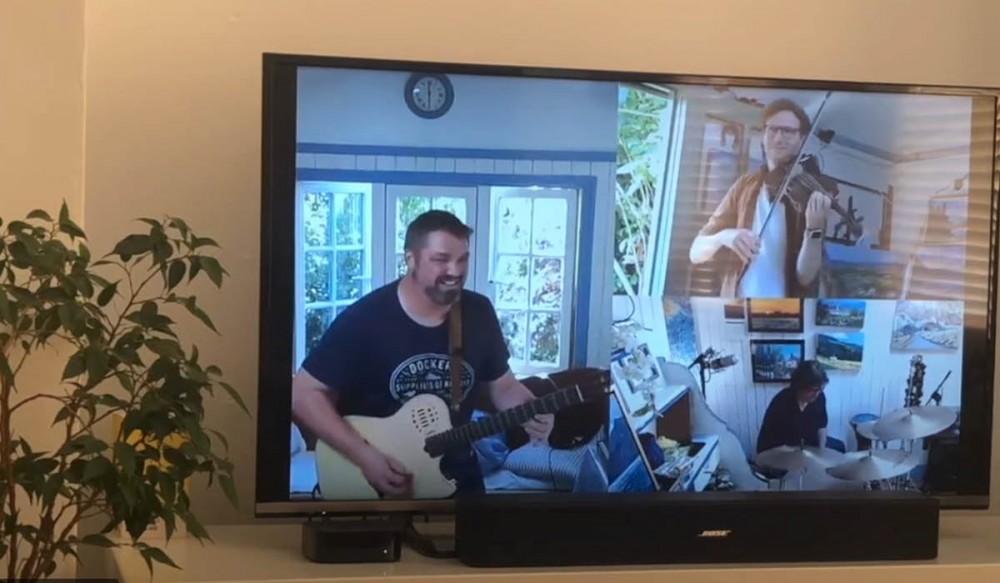 NICOLAS MEIER_GARDEN / HOME LIVE STREAMING CONCERTS
1st July 2020
19th November 2020
Share
Following the outbreak of the coronavirus pandemic, Nicolas Meier launched his Garden/Home Live Steaming Concerts as a way to connect with his audience and to convey a taste of live music despite the restrictions brought on by the virus.
This summer, Nicolas Meier continues to invite fellow musicians and together they explore various musical horizons, from jazz to world music. The concerts are free, but donations are welcome.
UK-based guitarist, composer and producer Nicolas Meier has carved out a reputation as an internationally renowned guitarist. Drawing on a love of Turkish, Eastern and Middle Eastern music, Flamenco, Tango and more - all mixed with jazz - Meier's versatility and musical fluency extend well beyond that.
Photo: ©Eric Humain
This project is supported by the initiative Close from Afar. With the call for submissions Close from Afar, the Swiss Cultural Fund (SCF) seeks to support innovative ways of producing art and bringing culture to people in times of restricted mobility.
PAST LIVE STREAMING PERFORMANCES:​
Wednesday 8 July - with Lizzie Ball
Session 1) at 2pm. Session 2) at 5pm
Lizzie Ball on violin
Marianne Windham on acoustic bass
Nicolas Meier on guitar
Thursday 16 July – Music at the Chateau
Session 1) 8.30pm
Solo guitar Nicolas Meier
Thursday 23 July - Jazz, Funk and World
Session 1) at 2pm. Session 2) at 5pm
Raph Mizraki on bass
Paul Cavaciuti on drums
Nicolas Meier on guitar
Thursday 30 July - Oxley Meier Guitar Project
Session 1) at 2pm. Session 2) at 5pm
The Oxley Meier Guitar Project
Pete Oxley on guitar
Nicolas Meier on guitar
Wednesday 19 August - Swiss Concert
Session 1) at 2pm. Session 2) at 5pm
Max Jendly on piano
Antoine Ogay on acoustic bass
Nicolas Meier on guitar
Wednesday 26 August - The NM World Group
Session 1) at 2pm. Session 2) at 5pm
Demi Garcia on percussion
Richard Jones on violin
Kevin Glasgow on bass
Nicolas Meier on guitar
Wednesday August 19th - Swiss Concert with Max Jendly
Session 1) at 2pm. Session 2) at 5pm
Max Jendly on piano
Antoine Ogay on acoustic bass
Nicolas Meier on guitar
Wednesday August 26th - The NM World Group
Session 1) at 2pm. Session 2) at 5pm
Demi Garcia on percussion
Richard Jones on violin
Kevin Glasgow on bass
Nicolas Meier on guitar
Thursday September 3rd - Piano with James Pearson
Session 1) at 2pm. Session 2) at 5pm
James Pearson on piano
Sam Burgess on acoustic bass
Nicolas Meier on guitar
Wednesday September 9th - The NM Standard Trio
Session 1) at 2pm. Session 2) at 5pm
Jakub Cywinski on acoustic bass
Eric Ford on drums
Nicolas Meier on guitar
Wednesday September 16th - Ellington and Jobim
Session 1) at 5pm. Session 2) at 8pm
Paul Jeffries on acoustic bass
Eric Ford on drums
Nicolas Meier on guitar
Thursday October 1st - Piano/Guitar DUO
Session 1) at 2pm. Session 2) at 5pm
Chris Jerome on piano
Nicolas Meier on guitar
​Wednesday October 7th - Sax Trio with Greg Heath
Session 1) at 2pm. Session 2) at 5pm
Greg Heath on sax
Davide Mantovani on bass
Nicolas Meier on guitar
www.gregheath.com
Thursday October 15th - The NM Acoustic Trio
Session 1) at 2pm. Session 2) at 5pm
Demi Garcia on percussion
Jakub Cywinski on acoustic bass
Nicolas Meier on guitar
www.meiergroup.com
​Wednesday October 21st - Lizzie and Marianne
Session 1) at 2pm. Session 2) at 5pm
Lizzie Ball on violin
Marianne on acoustic bass
Nicolas Meier on guitar
www.lizzieball.com
Thursday October 29th - NM World Group at Shepperton Jazz Club
Session at 8pm
Demi Garcia on percussion
Richard Jones on violin
Kevin Glasgow on bass
Nicolas Meier on guitar
www.meiergroup.com
Thursday November 12th - Carl Orr
Session 1) at 2pm. Session 2) at 5pm
Carl Orr on guitar
Nicolas Meier on guitar
www.carlorr.com
Thursday November 19th - Gabrielle Ducomble
Session 1) at 2pm. Session 2) at 5pm
Richard Jones on violin
Gabrielle Ducomble on vocal
Nicolas Meier on guitar
www.gabrielleducomble.com